Special Meeting notice for Waitsburg School District
WAITSBURG SCHOOL DISTRICT NO. 401-100 WALLA WALLA AND COLUMBIA COUNTIES, WASHINGTON NOTICE OF SPECIAL MEETING NOTICE is hereby given that the Board of Directors ("Board") of Waitsburg School District No. 401-100, Walla Walla and Columbia...

WHS Alumni Shawn Evans
FOREST GROVE, ORE-"My experience playing football is something that some do not have the chance to do, so I make the most of it every chance I get," said Shawn Evans. Evans, WHS class of 2021, is in...
Catch the Lifting Bug
WAITSBURG-Waitsburg High School has updated its weight room to improve safety and to increase interest and participation in athletic programs, according to Gabe Kiefel. The school board approved the...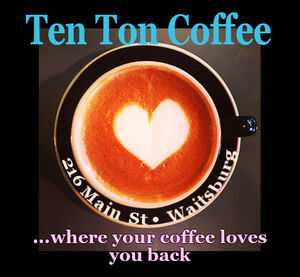 1 COMMENT
Kellie Rose is the bomb!
The recent Waitsburg Times interview with pop artist Kellie Rose is what drove me to attend her recent concert at the Royal Block.  Her life story told in the Times article about her years of hard work, dedication and unwavering determination to...
Other Articles of Interest