CCHS CEO speaks to vaccination phases and current guidelines
Washington Department of Health
DAYTON- In a press release on Tuesday afternoon, Columbia County Health System (CCHS) CEO Shane McGuire said Governor Jay Inslee had expanded the B1 group to include all people aged 65 or older and 50 years or older in multigenerational households. Inslee permitted community health systems to begin widescale vaccination of this phase in addition to expanding the group. The number of people in this category for the Hospital District is approximately 1,300 people. CCHS has already started vaccinating community members from this category at the hospital and plans on moving to a larger, offsite facility the week of the 25th to accommodate a much higher throughput.
CCHS has partnered with Columbia County to use the buildings at the fairgrounds as a mass vaccination site. Columbia County Fire District has agreed to provide emergency medical personnel to monitor vaccine recipients for the required 15 minutes post-vaccination. The District is working with Public Health to facilitate the scheduling of interested community members and the necessary data reporting.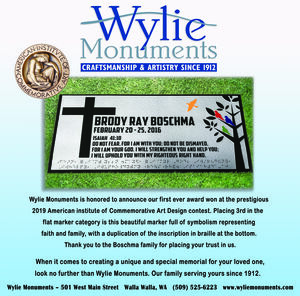 "We plan on working our way through the remainder of the list provided by Public Health," said McGuire. He also encourages all community members wanting the vaccine to call Columbia County Public Health at (509) 382-2181 to get their name on the list.
"As we continue to progress to later phases, we will schedule from this list, so even if you are younger than 65, we encourage you to secure your place to be called when we reach your phase. Lastly, regarding the phases: There currently is no consideration for co-morbidities (underlying health conditions) until phase B3, so the list is being worked in the order that people called in and by phase," said McGuire.