Tuna Burger with Caper Sauce
Luke Chavez
When people in other countries are asked to describe "American food", the most common response is usually the hamburger, and for good reason. From spendy foie gras stuffed wagyu burgers at posh urban restaurants, to perfectly grilled cheeseburgers topped with "the works" at iconic small-town drive-ins, the sheer variety of burgers available attests to our love affair of good things served on a round bun. Beyond the different topping choices, Americans have a wide range of patty options other than classic beef. From robust bison, lean chicken, or vegan bean and grain, there are burgers to match any food trend or specialty diet. Here, I have a flavorful tuna patty, pan-fried crisp and topped with a creamy, bright caper sauce, for an unexpected twist to your next burger night.
Ingredients:
For burgers:
12 oz can albacore tuna packed in water, drained
2 to 3 garlic cloves, minced
¼ cup finely chopped white onion
¼ teaspoon fine salt
½ teaspoon fresh ground black pepper
1 teaspoon fresh lemon juice
Zest of one lemon
1 large egg
¼ cup panko breadcrumbs
2 tablespoons mayonnaise
¼ cup grated Parmesan cheese
1 teaspoon dried tarragon
4 tablespoons panko breadcrumbs
3 tablespoons grated Parmesan cheese
2 tablespoons olive oil
4 slices white cheddar cheese (optional)
For caper sauce:
¼ cup sour cream
¼ cup mayonnaise
1 teaspoon fresh lemon juice
¼ teaspoon Old Bay seasoning
2 tablespoons fresh chives, minced
1 tablespoon capers, chopped
Fresh ground black pepper
Directions:
First make the caper sauce. In a small mixing bowl combine sour cream, mayonnaise, lemon juice, Old Bay, chives, and capers. Adjust seasoning and add black pepper to taste. Cover and keep chilled until ready to serve.
Now make burger patties. In a large bowl add the drained tuna and flake with a fork. Add the garlic, onion, salt, pepper, lemon juice, zest, egg, ¼ cup breadcrumbs, mayo, tarragon, and the ¼ cup of Parmesan. Mix well. Divide into 4 equal rounds.
In a shallow dish combine the additional 4 tablespoons of breadcrumbs with the 3 tablespoons of Parmesan. Take a round of tuna mixture, form into a patty and lightly coat both sides with the breadcrumb mixture. Continue with remaining tuna portions and set patties on plate.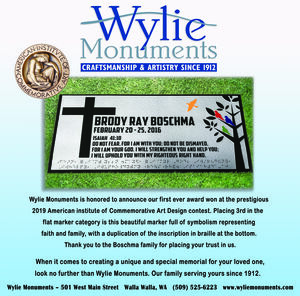 Heat oil in heavy skillet over medium heat. Fry tuna patties until nicely browned on both sides, and cooked through, about 4 to 6 minutes per side. If using cheese, add slices after flipping first side over, and place a lid over skillet to steam-melt cheese. Alternatively, you could also melt the cheese under a hot oven broiler. Allow burgers to rest for 5 minutes before serving. Serve on toasted buns with a generous smear of the sauce as well as any favorite burger toppings such as crisp lettuce and sliced sweet onions.
Notes:
Instead of making four burger patties, this same recipe can be made into 8 small appetizer sized tuna cakes. Serve cakes on a bed of lettuce with fresh lemon wedges and the caper sauce on the side.
Instead of tuna you could try this recipe with a high-quality canned salmon. When shopping for canned fish, look for "wild" and "line-caught" options packed in water.
The caper sauce recipe is a favorite with other seafood delights. Try it with shrimp cocktail, crab cakes, fried razor clams, or fried oysters.
Enjoy!