Road closures lifted on Pomeroy Ranger District
PENDLETON, Ore— Umatilla National Forest officials have lifted the temporary closures on Pomeroy Ranger District Forest Service roads 4712 and 4713 following the district's assessment of road conditions after the recent rainfall. 
The Umatilla National Forest closed both roads in early June due to debris flow and flooding in the Green Ridge Fire footprint. These conditions caused standing water in the Lady Bug and Panjab Campgrounds and created a debris jam at the Panjab Creek Trailhead bridge.
Water levels have receded; however, the bridge received some damage, and Forest officials are evaluating repairs. Panjab Trail #3127 has several debris slides and is currently impassable to stock.
Forest visitors are reminded that these areas were impacted by wildfire in 2021. Falling trees and unstable trail surfaces are still potential hazards in the burned areas, and visitors should use caution in recently burned areas.
Forest officials warn users to be aware of increased hazards when entering a burned area, particularly snags (recently burned or dead trees). Dead or dying trees that remain standing after a fire are unstable, especially in high winds. Loose rocks and logs can be in burned areas, creating a falling hazard.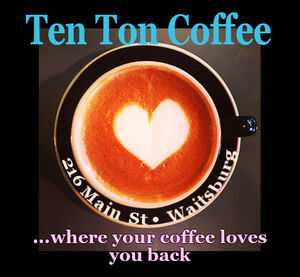 The ground in a burned area can also become unstable from burned-out roots beneath the soil. In addition, where soils and vegetation have been charred can experience rapid rainfall runoff.
Information about the Umatilla National Forest's 2021 fire season, post-fire recovery projects, and long-term restoration is available on an interactive story map, which can be viewed at https://arcg.is/0nyrWq. The story map summarizes the 2021 wildfire season, photos and maps of treatments that aided in firefighting efforts, and updates on restoration activities moving forward.
More information about the Umatilla National Forest is available at https://www.fs.usda.gov/umatilla.