Strawberry Shortcake
My Recipes|Luke Chavez
Luke Chavez
One of the things I most look forward to in late spring is the first bite of a plump sun ripened strawberry. This year, because of the unseasonable cool and rainy Spring, the harvest in our backyard patch was a little later than usual. All week, we have been plucking bright red berries by the bowlful, just in time for the approaching Summer Solstice. When fruit, such as strawberries, are perfectly ripe and in-season, the general rule is the simpler the preparation the better. Which perhaps is why the combination of ripe strawberries with shortcake biscuits and whipped cream is such a cherished classic. For a twist, I infused the cream with fresh mint for a delightfully cool pairing to the lovely berries of the moment.
Ingredients:
For the whipped cream:
¼ cup sugar
1 cup packed mint leaves and stems, coarsely chopped
1 cup heavy cream
For the shortcake biscuits:
2 cups all-purpose flour
3 tablespoons cornstarch
1 tablespoon baking powder, aluminum-free preferred
¼ teaspoon baking soda
2 tablespoons granulated sugar
1 teaspoon salt
10 tablespoons cold unsalted butter
¾ cup buttermilk
2 tablespoons turbinado (raw) sugar
For the berries:
2 pounds strawberries, hulled and halved
½ cup granulated sugar
Mint for garnish
Directions:
Start by making a simple syrup for the whipped cream. In a small saucepan, combine ¼ cup sugar and 2 tablespoons of water, set over medium-high heat. Add the mint and stir to combine as the sugar melts. Bring to a simmer, cover, and take off the heat, then steep for 15 minutes. Strain through a mesh strainer, pressing syrup out of leaves. Set aside in refrigerator.
Preheat the oven to 425 degrees. Prepare a 13 x 18-inch baking sheet by lining with parchment paper.
In a large mixing bowl, whisk to combine flour, cornstarch, baking powder, baking soda, granulated sugar, and salt. Cut cold butter into ½-inch pieces and add to the dry ingredients. Use your fingertips, or a pastry cutter, to quickly rub the butter into the flour until a coarse crumb mixture is made with pea-sized clumps of butter throughout. With a rubber spatula, stir in the buttermilk until a sticky, shaggy mass just comes together. Do NOT overmix.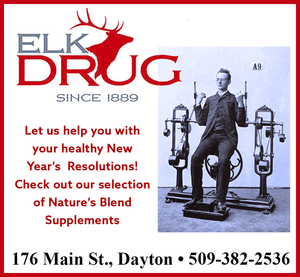 With lightly floured hands, divide dough and form into 8 balls of dough. They will be bigger than a golf ball and should be rough around the edges. Arrange balls of dough on the prepared baking sheet. Gently press tops down slightly, and sprinkle with turbinado sugar. Place in hot oven on middle rack, and back for 13 to 15 minutes, until golden. Cool on wire rack.
While the biscuits are in the oven prepare the strawberries. Combine strawberry halves and sugar in a bowl. Let berries macerate in the sugar at room temperature for about 10 minutes, creating a juicy sauce.
Just before serving prepare whipped cream. In a chilled metal mixing bowl, whip the heavy cream with a wire whisk or electric mixer. Whip until soft peaks begin to form, then add ¼ cup of the mint syrup. Continue to whisk until the soft peaks return. Do not overbeat. Taste for sweetness, adding more mint syrup if needed.
Assemble just before serving. Use a serrated knife to split the biscuits in half, horizontally. Place bottom halves in serving dishes, cut side up. Spoon berries on top and around the sides, making sure to get lots of the syrupy sauce. Top strawberries with a large dollop of the whipped cream and then cover with the biscuit top. More whipped cream and berries can be dolloped on top. Garnish with fresh mint and serve immediately.
Notes:
This is a classic American crowd pleaser, that makes a sweet ending to a summer dinner party. You can set this up as a build-your-own buffet, with big bowls of strawberries and whipped cream arranged around a platter of the biscuits. Look for the freshest local and organic berries for this dessert. Later in the summer try using fresh raspberries or blackberries. A colorful mix of berries is always festive. To liven things up, add a little lemon zest to the berries while they macerate with the sugar. Enjoy!