Sausages with Peppers and Onions
Luke Chavez
With the combination of my ever-hectic work schedule, my better half recently starting grad school, and our looming list of spring garden projects, it's no wonder I've found myself researching recipes for easy weeknight dinners. Making great use of pantry staples, and often coming together in one pot, these kitchen classics can be lifesavers for busy families. This week, I went with my take on a cozy Italian American classic, sausages simmered in a flavorful sauce of sweet peppers, onions, and tomatoes.
Ingredients:
2 tablespoons olive oil
1 pound mild Italian sausages, 4 to 5 links
2 small yellow onions, sliced into ¼-inch thick half-moon rings
2 sweet bell peppers, red or yellow, sliced into ¼-inch thick strips
⅛ to ¼ teaspoon crushed chili flakes
Salt and fresh ground black pepper
2 tablespoons fresh marjoram or oregano, minced
3 to 4 garlic cloves, sliced
2 tablespoons tomato paste
3 tablespoons balsamic vinegar
1 (15-ounce) can chopped tomatoes
Parmesan, grated, optional for serving
Directions:
In a large heavy skillet, heat olive oil over medium heat. Add the sausage links and brown on both sides, about 5 to 10 minutes. The sausages will have a nice, browned exterior, but will not be cooked all the way through. Remove sausages and set them aside on a plate.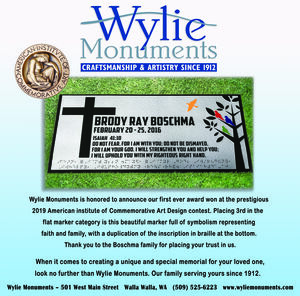 To the same pan add the peppers, onions, and chili flake, adding more olive oil if needed. Season with salt and pepper to taste then sauté until peppers are soft and onions are starting to turn light golden brown, about 7 to 8 minutes. Next add the marjoram and garlic, cooking for another minute or two, until garlic starts to become fragrant.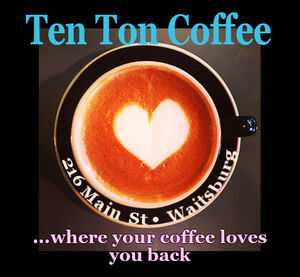 Next, push pepper mixture to the sides of the pan, making a little open well in the center of the pan. Add tomato paste to this open spot and cook for two minutes, stirring frequently, allowing the paste to darken lightly. Then, add balsamic vinegar and stir quickly to combine with the tomato paste. When the vinegar has cooked off, add the can of chopped tomatoes plus a ½ cup of water. Stir to combine all ingredients, scraping up any browned bits from the bottom of the pan.
Bring mixture to a simmer and return the sausages, along with any accumulated juices from the plate to the pan. Baste the tops of sausages with sauce, cover the pan, and reduce heat to maintain a gentle simmer. Cook for 10 minutes with the lid on, then remove the lid and cook for another 10 to 15 minutes with the lid off. Add more water if the sauce thickens too much too fast. The dish is done when the sauce has nicely thickened, and the sausages are plump. Test the sausages for doneness with a meat thermometer, reaching at least 165 degrees. Taste and adjust seasoning if needed. Serve immediately.
Notes:
This is another versatile recipe that can easily be adjusted to make it your own. Try it with classic pork, mild or spicy, Italian sausage links, or like I did with chicken Italian sausage links. Would also be lovely with high-quality bratwurst or Spanish-style chorizo links. Check out the fresh sausage links at your local butcher shop and get inspired.
Add fresh chopped basil or parsley when finishing this dish for a burst of fresh herbal flavor. Or try it with sage and rosemary for a deeper robust herbal note. Instead of balsamic vinegar try it with sherry vinegar or Marsala cooking wine. Adding chopped olives or capers could bring a bright briny taste.
This past week I served this over creamy polenta with a generous dusting of grated parmesan for a comforting late-winter meal. These sausages with saucy peppers and onions would also be lovely served over buttered rice, or your favorite pasta, with plenty of grated cheese over the top. For a satisfying sandwich option, try it stuffed in a toasted hoagie roll with melted provolone cheese. Mangia! Enjoy.