Baked Macaroni & Cheese
My Recipes|Luke Chavez
Luke Chavez
It's the season of backyard barbeques and neighborhood potlucks, a time when small gatherings can quickly turn into large parties. Amongst the various salads and grilled meats of your summer spreads, there is always room for a crowd pleaser casserole. And perhaps none pleases a crowd quite like the American classic, macaroni and cheese. As with any national favorite, there are countless variations and regionally specific recipes for this cheesy comfort, all of which are a million times better than anything that is made from neon orange powder in a box. Here, I have a creamy cheese sauce that thickens in the oven, speckled with bright red pimentos, and finished with a crispy golden breadcrumb topping.
Ingredients:
For Macaroni & Cheese:
1-pound dry pasta, elbows, shells, fusilli, or other tube shape
4 tablespoons unsalted butter
¼ cup all-purpose flour
4 cups whole milk
1 garlic clove, finely minced
1 tablespoon Dijon
1 tablespoon fresh thyme, minced
1 teaspoon paprika
12 ounces sharp white cheddar, about 3 cups grated
12 ounces gruyere, about 3 cups grated
4-ounce jar sweet pimentos, drained and chopped
Kosher Salt
Fresh ground black pepper
For crumb topping:
1 cup panko breadcrumbs
2 tablespoons olive oil
2 tablespoons butter, melted
1 tablespoon fresh chives, chopped
1 tablespoon parsley, chopped
Directions:
Bring large pot of salted water to a boil. Cook pasta for a minute or two less than the package directions for "al dente". Pasta should be more al dente than would normally be served at because it will continue to cook in oven. Drain and spread on baking sheet to cool quickly. Set aside.
Preheat oven to 425 degrees and prepare a rimmed baking sheet to catch any dripping cheese, by lining in aluminum foil.
Return large pot to stove and melt butter over medium heat. Add flour and cook, whisking constantly for about 4 to 6 minutes, until flour is foamy and just turning light golden brown. Slowly whisk in milk to avoid clumping. Add garlic, thyme, paprika and season with salt and pepper. Bring to a simmer and whisk constantly, scraping sides to fully incorporate all the flour mixture with the milk.
Add grated cheese, a handful at a time, to pot and whisk to blend. Keep whisking until cheese is completely melted. Add Dijon and taste for seasoning, adding more salt if needed. (The sauce will seem too thick at first, then when cheese fully melts, it will seem too thin. Don't panic! The sauce will continue to thicken while it bakes.) Take off the heat and then add the cooked pasta, stirring to fully coat.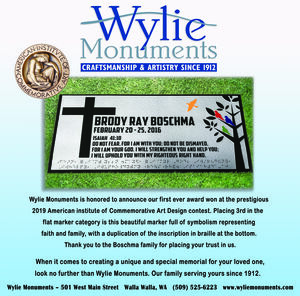 Make the crumb topping by mixing the melted butter, oil, breadcrumbs and herbs in a small bowl. Mix with your hands to evenly coat the crumbs with butter and oil. Season with salt and pepper. Set aside.
Pour half the cheese and pasta mixture into a 9 x 13 baking dish and spread evenly. Scatter the chopped pimentos in a single layer over macaroni. Then cover, evenly, with the rest of cheese and pasta mixture. Sprinkle breadcrumb mixture over the top and place baking dish on prepared baking sheet. Place in middle rack of oven and bake until macaroni & cheese is bubbling, sauce has thickened, and breadcrumbs are golden brown. About 25 to 30 minutes. Let cool slightly before serving.
Notes:
Experiment with your favorite cheeses, keeping a balance of sharp and creamy. Fontina makes a nice substitution for the gruyere. Try a blend of sharp and mild cheddar. A little parmesan or pecorino would add an extra layer of robust cheese flavor.
If you can't find sweet pimentos try using roasted red peppers, or for extra zest try a little can of chopped mild green chilis. You can also crank up the heat by adding a little ground chili.
Serve this, as I did this past weekend, as a side dish to grilled sausages and sweet onions. It also makes a homey vegetarian main course, accompanied by a crisp seasonal green salad. Enjoy!