My Pop's Tops
Oops! Happy belated Father's Day. I apologize, I missed the date. (Senioritus?). The title of this column was probably a fourth-grade assignment, one that I was happy to complete because my Dad was the best! I miss him and Mom, every day. He was adamant that my brother, sister and I stayed in touch with one another. Thanks to Zoom, FaceTime and Houseparty, we see each more often than when we lived in the same state. One of the COVID benefits, we can see and visit with one another without battling traffic or airports. We just turn on the computer, the phone or an iPad and we can criticize, support and laugh with each other all we want.
My father was probably one of the most determined (stubborn) people I know. He had polio when he was 12. Because of the polio, he was told he would not be able to join the military when WWII broke out. He forged papers, enlisted in the Army Air Corps (now USAF). He was injured in an airplane accident, was medically discharged, and when he was able to walk without a cane, he tried to re-enlist. He was denied re-enlistment, and they cut his pension in half.
His parents and every aunt and uncle on both sides of his family died of heart disease before the age of 50. He lived to 74, and even though he had by-pass surgery twice, he could still humiliate me and men half his age on the racquetball court until he was 70.
He refused to buy new cars, and, unfortunately, every used car he bought was a lemon. He had the worst sense of direction and no use for maps. A challenging mix when moving our family across country—from New York to Tucson, AZ. It was the summer of 1963, in our "new" used station wagon, loaded with three kids, an Airedale terrier, various bags of snacks, and dog food. On the roof of the car was our suction cup luggage rack, loaded with two footlockers and three suitcases all stacked and continuously sliding from the roof to the back window. We made numerous stops within the first hours of travel— to maneuver the suction cups to suck to the roof. I think we finally settled on bungee cord or ropes. I'm quite sure our trip was the inspiration for National Lampoon Vacation.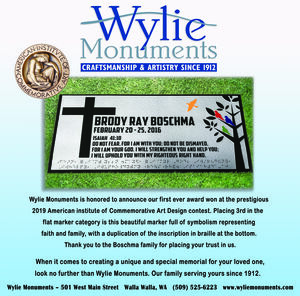 Our first stop was Washington, DC to sightsee and visit some family. We went through the same toll booth three times. The third time through, the toll booth attendant didn't have the heart to take our money and politely asked my father if he could give him some directions. Dad relented, took the help, and we finally made it to my aunt and uncle's house three hours late.
About three days into the trip, the car broke down in Ohio. You would think a used-car aficionado would have automotive skills, but no, not my father. When he went out to check under the hood, my mother warned us not to say a word about the used car, and don't ask "what's wrong?" Thankfully, my father did have a sense of humor. While we were being towed into town, he turned to my mother and said, "Well, at least we're moving west."
He had many talents; DIY was not one of them. When he and my uncle wallpapered our kitchen, their system was to start at opposite ends of the room and meet in the middle. Unfortunately, my mother had picked a flowered pattern, the ultimate results were not pretty, but it was a good effort. Which is what he always told us, "best efforts."
Thank you, Dad, for: drilling me with multiplication tables in 3rd grade, for making me read an article in the New York Times Sunday paper each week, and mostly, for teaching me to be independent. I have also learned—always buy new cars!