Sherwood Trust seeks nonprofit applications for 2020 general support grants
WALLA WALLA—The Sherwood Trust's 2020 general operating grants are now open for applications to qualified Walla Walla Valley nonprofits. Up to 20 local nonprofits are eligible for awards up to $20,000, for a total local investment of $400,000. The 2020 operating grants will replace the foundation's Core grant cycle for this year, according to Sherwood Trust CEO Brian Hunt. Feedback from nonprofit leaders helped frame the general grant guidelines, he said.
"Our 2020 grant cycle is different," said Board President Chuck Fulton. "These are challenging times for many nonprofits, and we want to be able to respond accordingly." The 2020 grants focus on operational support for nonprofits and are on a faster timetable to ensure critical funding is quickly available.
"Our Valley's nonprofit community is being severely impacted by Covid-19 virus," said Hunt. "This pandemic exposes community vulnerabilities and brings a greater urgency for the critical services these organizations provide here."
Grant applications are open now online at sherwoodtrust.org and must be completed before 12 noon Friday, May 15. No late applications will be considered. Grant awards will be announced early in June.
Grant criteria is based on an organization's alignment with Sherwood Trust's mission, the financial and strategic resilience of the organization, and the impact of the pandemic on an organization's clients, programs, staff and operation.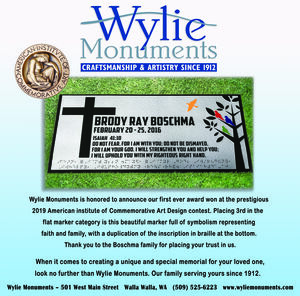 Sherwood Trust is a private, place-based foundation that supports capacity-building to ensure that everyone in the Walla Walla Valley has a sense of belonging and contributes to a thriving region. For more information, visit http://www.sherwoodtrust.org.