DW Spring sports gear up for March start
Eric Umphrey
On Feb. 25 coaches, parents, athletes and administrators gathered in the Waitsburg high school auditorium to discuss procedures on how athletes can join teams and what paperwork the parents would need to sign to make that official.
Participation packets were handed out and explained by Athletic Director Nicki Luper to a full crowd of high school and middle school athletes and their parents looking to get involved in baseball, softball, golf and track and field.
Baseball will have two co-head coaches this year. They are Johnny Watts and Blaine Bell. Games and practices will take place in Waitsburg. Dayton-Waitsburg's first games of the year will be Saturday Mar. 14 on the road at St. John-Endicott with the first game starting at 11 a.m. and the second game starting at 1 p.m.
Softball will be guided by a new coach this year, Carly Benavides. Games and practices for DW will be in Dayton. The teams first foray into the season will be at a softball jamboree on Tuesday Mar. 17 at Colfax starting at 2 p.m.
Golf will once again be led by coach Mike McGhan with practices held at the Touchet Valley golf course in Dayton. The golf team is the first to get started as their first match is Wednesday Mar. 11 at Veterans golf course in Walla Walla at 3 p.m.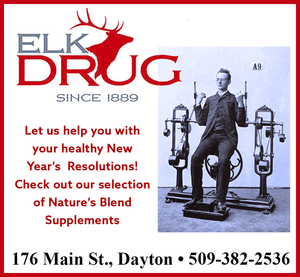 The Dayton-Waitsburg Track teams have two coaches, Dan Nechodom and Kelley Wolther. Practices will take place in Dayton. The first meet will be the Friday Mar. 20 Windbreaker Invite starting at 3:30 p.m. in Wahluke, Wash.
Practices for all high school sports got underway on Monday March 2, while middle school sports practices will start March 9. Students who weren't at the initial meeting but still want to participate may still do so by contacting the various coaches or administrative offices, where they can also pick up participation packets.
The tentative schedule for the softball and track and field bus will depart Waitsburg at 3:15 p.m. and departs Dayton to return at 6 p.m. the baseball bus will leave Dayton at 3:35 p.m. and departs Waitsburg at 6:20 p.m. The travel time is approximately 15 minutes.