Linguini with Roasted Cauliflower, Walnuts and Parsley
My Recipes:Luke Chavez
Luke Chavez
Cauliflower is one of those versatile vegetables that I love experimenting with in the kitchen. It is suitable for countless cooking methods, all of which bring out and enhance different flavor profiles. Fried, grilled, or seared, this snow-white crucifer particularly comes to life with a little browning or charring. Here, roasted cauliflower is pureed with walnuts, aromatics, and bright fresh parsley, to create a creamy yet light pasta sauce.
Ingredients:
1 small head cauliflower, cut into florets and 1-inch pieces (about 4 cups)
Olive oil
1 teaspoon fennel seeds
1 teaspoon dried oregano
Pinch crushed red pepper flakes
Sea salt
Fresh ground black pepper
½ yellow onion, finely chopped
2 stalks celery, finely chopped
1 tablespoon fresh thyme, minced
3 cloves garlic, minced
1 tablespoon red wine vinegar
1 pound linguini or spaghetti
⅓ cup walnuts
1 cup fresh parsley leaves (plus more for serving)
¼ cup parmesan, grated (plus more for serving)
¼ cup olive oil
Juice of half a lemon
2 tablespoons butter
Directions:
Preheat oven to 375 degrees. In a large mixing bowl toss the cauliflower with the fennel, oregano, chili flakes and 2 tablespoons of olive oil. Mix in ½ teaspoon of salt, and fresh ground pepper to taste. Spread the mixture onto a foil or parchment paper lined baking sheet. Roast in hot oven for 25 to 30 minutes, until cauliflower is tender and beginning to get golden brown on edges. Remove from oven allow to cool slightly, then transfer to the pitcher of a blender.
In a large skillet, heat 2 more tablespoons of olive oil over medium heat then add the onions, celery, thyme and a pinch of salt, sauté for about 10 minutes, until onions are translucent. Add the garlic and continue to sauté for 30 seconds, until garlic is fragrant and tender. Deglaze the pan with the red wine vinegar and take off the heat. Transfer onion mixture to the blender pitcher.
Meanwhile, bring a large pot of salted water to a boil. When boiling rapidly, add the pasta and cook to just a minute less than the package instructions for "al dente". Use a heat-proof measuring cup to reserve 2 cups of the pasta cooking water, then drain the pasta. Return large pot to stove and melt the butter over medium-low heat.
Working quickly, add the walnuts, parsley, ¼ cup olive oil, lemon juice, and parmesan to the blender pitcher on top of the cooked vegetables. Begin blending while pouring in about 1 cup of the pasta water. Continue to blend until smooth and creamy, occasionally scraping sides down with a rubber spatula. When smooth, add blended sauce to the large pot with the melted butter. Crank up heat to medium-high and add the pasta. Use tongs or a large wooden spoon to vigorously stir the noodles into the sauce. As the sauce heats up, keep adding more pasta water in small increments, until sauce is velvety and clings to the noodles. The pasta will finish cooking though in the sauce. Taste and adjust seasoning, adding more salt or pepper as needed. If too thick, add more pasta water or a glug more olive oil. Serve immediately garnished with more grated parmesan and chopped fresh parsley.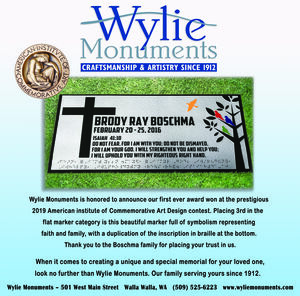 Notes:
Because this dish comes together quickly, it is important to have all your ingredients measured, chopped, and prepped before you begin cooking. While the cauliflower is roasting, use the time to organize your workspace and begin bringing the pasta water to a boil.
It is imperative that you cook the pasta to slightly more al dente than you would normally serve it, as the pasta will continue to cook as the sauce comes together in the final step. For example, my package of linguini said the cooking time for al dente was 9 to 10 minutes, so I drained the pasta at 8 minutes.
Other fresh herbs can be used in combination with the parsley, such as fresh basil or rosemary.
Enjoy