Waitsburg School Board meets for regular meeting
WAITSBURG—The Waitsburg School Board met on April 21, 2022, for a regularly scheduled meeting.
The middle school robotic class presented an overview of some of the projects they have been working on. The robotics class taught by Colby Starring has been learning everything from inventorying supplies, designing robots, implementing a design plan, and coding.
Board member Carol Clarke asked if the students were able to work at home. Students said they could not work at home because they didn't have access to the field-specific supplies from class.
Clarke said it was sad the students couldn't work at home but Starring clarified that the kids could practice coding and work on those projects at home. There are currently eight students in Starring's robotics course. Students who opt-out of robotics may enroll in music programs.
Secondary Principal Stephanie Wooderchak reported that instructor Heather Ball worked with middle school students on moral boosting for state testing, including incentive prizes. Students created a grading rubric that focused on showing up for testing with a charged Chromebook, having a positive attitude, and staying focused during testing. Students who met the criteria had their names entered into a drawing. Ball purchased prizes for students.
Waitsburg High School Juniors and their advisor, Kathy Pradere, have been working with students from Dayton High School and their class advisor to plan the 2022 Prom, scheduled for May 7.
The FFA students have been busy, traveling to the State FFA Trap Shoot over the weekend, and the livestock judging team traveling to Asotin on Friday. Wooderchak also reported that the Ag Shop was finishing the hog panel fabrication project, part of a $3,000 Tractor Supply grant.
The graduation ceremony for the Class of 2022 is scheduled for June 3, 2022, at the Waitsburg High School Gymnasium. The ceremony will start at 8:00 p.m.
Athletic Director Sam Korslund was unable to present a sports report as he was at the Dayton School Board meeting scheduled for the same time.
Superintendent Mark Pickel gave a brief transportation and maintenance report. He said Colter Mohney and the maintenance crew have been mowing and spraying as weather permits. Mohney could not find out why the trees on the east side of the elementary schools were removed during a remodel years ago.
Board member Clarke recalled that the trees were damaged and were a potential safety hazard; the root systems were causing damage to surrounding plumbing. Board chair Christy House suggested exploring options to plant trees in front of the high school.
Pickel also gave the elementary principal's report, sharing that the biggest thing happening at this time is the state testing.
He said Stephanie Hinchliffe's first graders have been raising salmon in their classroom, working with Alex Lau of the Tri-State Steelheaders. Towards the end of May, the students will release the fish into the Touchet River.
On April 21, kindergartners celebrated National Kindergarten Day with opinion papers and talked about their class's favorite thing. Pickel shared a couple of the papers, and the kids' favorites ranged from playing a Plan-Do-Review game to art class.

Kindergarten and Preschool registration for the next school year will be held on June 6 and 7 from 9 a.m. to 3:30 p.m. and on June 8 from 9:00 a.m. to 6 p.m., coinciding with an Elementary Move-Up Day, where students and their families can meet their new teachers.
Pickel applied for and received an Expanding Computer Science in Elementary School grant from the Professional Educators Standards Board. Fourth and fifth-grade teachers Deanna Coulston and Tracy Barron have agreed to learn and teach a coding course in their classroom using the Tynker program. Tynker focuses on block coding at an age-appropriate level. Initial reports say that the students have 'taken off and love it."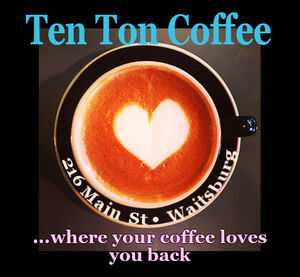 Beginning this year, school board members will be required to complete an equity training provided by WSSDA at least once a year per term.
Pickel said a Mother-Son Dodgeball Tournament would be held in May, with a challenge being issued between Dayton School District and Waitsburg School District employees.
During public comment, Ethan Carpenter, a parent of two WSD students, spoke about student safety at the middle school level, raising concerns about students acting unruly and potentially hurting classmates. He received an email from a teacher that another student had pulled a chair out from under Carpenter's son resulting in the child hitting his head, and encouraged Carpenter to monitor his child. At the end of the discussion, Carpenter added that he would like to learn more about the disciplinary process and teacher training to improve safety for the students.
The board approved first and second readings of school policy before going into an executive session. The meeting was adjourned after the session.