Streaming Review: the Mandalorian
It is the way.
If you grew up with a Boba Fett-ish like my husband, the futuristic space western, the Mandalorian, is the show to end all shows.
It is to be expected that fans of the original Star Wars trilogy would be on board for another saga. Where the Mandalorian truly succeeds is that it is just as entertaining for someone new to the galaxy.
The art direction team combines stark landscapes, impressive costumes and special effects with a howling flute that alludes to the winds of change in a meaningful way.
Described succinctly by Disney as, "a lone gunfighter making his way through the outer reaches of the galaxy, far from the authority of the New Republic," an episode or two in, and one thing is clear: Mando, as he is often called, is no loner.
The Mandalorian, played by Pedro Pascal, is a masked mercenary and his unflinching moral fiber draws not only adventure, but friends.
The action follows a homing beacon that the Guild bounty hunters use to track their quarry. The Mandolorian is a hard worker, taking on bounty after bounty until there are no more fugitives.
Familiar actors round out the otherwise ensemble cast including Nick Nolte as Kuiil whose dialogue provides much needed exposition and Gina Carano of Deadpool and competitive mixed martial arts fame, portrays another bounty hunter turned friend.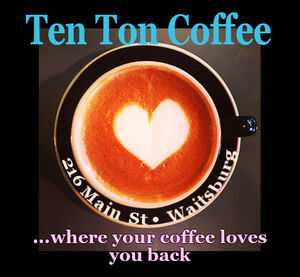 Though there are plenty of comfortable silences throughout the season, there are also plenty of quotable moments as well. After every statement, Kuiil completes the thought by adding, "I have spoken."
Looking back on Star Wars as a complete cinematic universe now, the one clear flaw is that the initial plan wasn't grand enough to encompass an ongoing universe. How could anyone know its fandom would grow to astronomical heights? Now, with Star Wars under our belts, the Avengers universe came along and proliferated an engine of movies.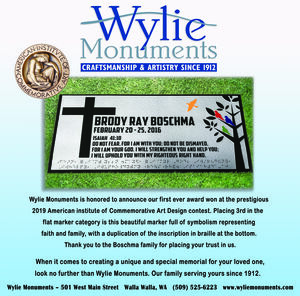 The Mandalorian is the newest, wisest bit of the franchise. Created by Jon Favreau, its episodes follow the overall premise of a Mandalorian based on what we know of the bounty hunter Boba Fett, but goes beyond impressions to reveal endearing aspects of their beliefs.
Most Mandalorians are foundlings, usually unfortunate victims orphaned by the many battles that collectively make up the wars. They live and work as prescribed by their creed, most of them underground, with one or few representatives out and about at a time.
To grow up Mandalorian means unfailing support for all beings, even those who may have been enemies in the past.
When Mando is charged with turning over a fifty-year-old baby, he defies orders and goes on the run.
With the help of humans and droids alike, the Mandalorian does his best to ensure the young one comes to no harm. Richard Ayoade's dry wit is spot on as the droid, Zero. Director and producer Taika Waititi voices an IG-11 unit, an unintentionally hilarious android who will not be captured alive.
So we come to care for the bounty hunter who goes rogue to save the bounty. Enter Baby Yoda.
Anyone who knows canon will not be able to resist telling you that this is not actually a baby version of the Yoda we know and love, but he is one of Yoda's kind. At fifty years old, he resembles an infant who can move matter with his mind.
This makes sense because Yoda tells Luke, "when 900 years you reach, look as good you will you not," in Return of the Jedi. In times of duress Baby Yoda proves his usefulness.
Whereas the original trilogy seemed geared toward teenagers, the Mandalorian's target audience is larger. What unifying theme could penetrate such a wide target? Parenthood.
Playing on the cues of society's continued appreciation of dad bod, the Mandalorian is the quintessential father figure. He is as cold and unfeeling as any given environment requires, yet when it counts, cares for the youngling in his charge. Though his exact intentions are unclear, Mando is hired as a mercenary and revealed returning the favor to the Mandalorian-dad before him.
Through the lens of multiple directors: Dave Filoni, Rick Famuyiwa, Deborah Chow, Bryce Dallas Howard, and Taika Waititi, this eight-episode first season comes together as a unified series with much potential. Stream it now.
How to Watch
Disney+ is a recently released streaming platform. For regular users, it's $6.99/mo, or for Verizon customers, is free for the first twelve months. Now that the first season is complete, stream it in its entirety for free on the weeklong trial.