'Newfie Day' celebrates courageous canine from Corps of Discovery  
Sage the Newfoundland dog, puppet shows and more at Sacajawea Historical State Park
OLYMPIA, WA—Washington State Parks invites the public—especially youth—to meet "Sage," a Newfoundland dog, enjoy puppet shows and watch canine skills demonstrations during Newfie Day at Sacajawea Historical State Park near Pasco.Newfie Day celebrates the historical significance of Seaman, the Newfoundland dog who accompanied the Lewis and Clark Corps of Discovery Expedition. The family-friendly event is from 10 a.m. to 2 p.m., Saturday Oct. 12, at Sacajawea Historical State Park, 2503 Sacajawea Park Road, Pasco."Seaman was a devoted companion and protector for the members of the Corps of Discovery," said Mary Keffer, interpretive specialist at Sacajawea Historical State Park. "Newfie Day is a great opportunity to celebrate the contributions of this canine explorer and to experience Seaman's adventures through puppetry and storytelling."The Newfie Day schedule of events includes: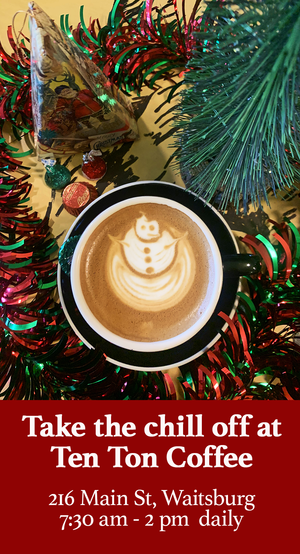 10 a.m."Newfies" Know Puppet Show by Solarity Puppetry
10:45 a.m. PNWNC Drafting Demonstration
11:30 a.m. "How Clever - ¡Que Listo!" Puppet Show (bilingual performance)
12:45 p.m. "Newfies Know" Puppet Show
1:30 p.m. PNWNC Water Rescue Demonstration
In addition to the demonstrations and performances, kids can make their own Newfie puppet at the arts-and-crafts booth and explore the Sacajawea Interpretive Center. In between demonstrations, kids can get to know Sage and learn all about Newfoundland Dogs at the Pacific Northwest Newfoundland Club's "Meet-the-Newfie" booth!
Admission to Newfie Day is free, but a Discover Pass is required for vehicle entrance to the park.