Booker residents, staff test positive for COVID-19
DAYTON—Columbia County Health System officials announced on Thursday, May 20, that two residents at the Booker Rest Home had tested positive for COVID-19. One resident was vaccinated against the virus and was asymptomatic. The other resident was not vaccinated and was stable at the time of the release.
"Between March 2020 and March 2021, all visitation at Booker Rest Home was suspended to protect residents from COVID-19. The sacrifices made by our residents, staff, their friends, and families during the year of lockdown, were without question, stressful. Yet, during this time, not a single resident contracted COVID-19" said CCHS officials.
"Booker Rest Home is one of only three nursing homes in the Pacific Northwest to remain COVID-free throughout the first year and the only one to have zero staff turnover. This remarkable feat is a testament to their extraordinary level of care and commitment and would not have been possible without the never-ending support of our community. We could not be more proud of this team of individuals."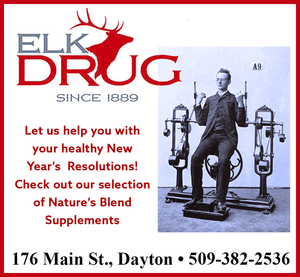 Additionally, three staff members have tested positive, all with mild to no symptoms, and are self-isolating at home. The remaining residents and staff tested negative at the time of this writing. Due to patient privacy, no further information is available at this time.
"The team at Booker Rest Home, its residents, and Columbia County Health System cannot thank you enough for all your support. We ask that you continue to take every precaution, even though you may be vaccinated," officials said in a statement.

All visitation at Booker Rest Home is temporarily suspended for the next 28 days while health system officials conduct rigorous COVID-19 testing of residents and staff per DOH guidance.