Teeny McMunn: My Recipe Box
Shortbread Cookies —Petticoat Tails
A recipe from England
This recipe is shared by Susan Jensen. In our delightful conversation, it turned to recipes. I asked her if she had any to share. She shared several, which will be fun to try. She sent this one for shortbread and it reminded me I used to make it around Christmas. There are many shapes one can do. Susan said it is called Petticoat Tails as it baked in the round with the ends looking like petticoats.
The recipe is in grams so I looked up the conversion. I like watching British Cooking Shows, don't you?
Susan said she was born in Northamptonshire, (yes it is one word) about 60 miles from London. She came here (the States) in 2004 and yes, she has an accent!
For me, baking at this time of year is an excuse to share. I have a nice collection of holiday plates and tins to put cookies and candy on.
Side note-This recipe calls for Caster sugar. Another term I wasn't familiar with. "Caster sugar is a term used in the UK as well as the US, and in both cases, it refers to a sugar that is ground to a consistency between granulated and powdered sugar in coarseness. In the United States caster sugar is often called superfine sugar, baker's sugar, or bar sugar.
INGREDIENTS:
225 g (1 1/2 cups plus 2 Tbsp) Be-Ho plain flour (all-purpose flour)
75 g. (1/3 c. plus 1 Tbsp) caster sugar
150 g. butter (just shy of 3/4 c.)
DIRECTIONS:
Mix flour and sugar in a bowl, rub in butter.
Knead well to form a smooth paste
Divide into two equal parts, shape and flatten into 2ea 7 inch rounds, approximately ½ inch think.
Mark tops into portions, decorate edges and prick with a fork. Place on a greased baking tray
Bake for 30 minutes at 325° oven, Gas mark 3, or until pale and golden.
MY NOTES:
Too funny. This simple recipe has made me look up a few things. The British, (I have a FB friend in Australia) have their own language, close to ours but different names that don't match with the same products as we have. I looked up Gas mark 3!! It is a varying degree of the oven. The original recipe also used Centimeter for the oven, but we don't use it here.so I didn't add it.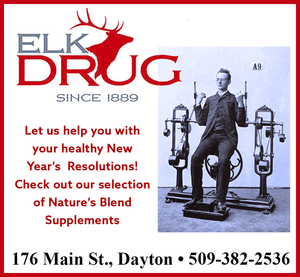 When it says to rub in butter, I'd use a pastry blender to start.
I looked up Shortbread cookies. Most call for white sugar, some add vanilla and a bit of salt. It can be lots of shapes. If you make them into rectangles, they can be dipped in chocolate. I used to make them a lot.
On my list to try is Crumpets )
Thank you, Susan!
ENJOY! 