Bard and Bee Meadery celebrates bee terroir
New business at Blue Mountain Station to open in February
New business at Blue Mountain Station to open in February
Mike Collins began as a home brewer, where his love of fermentation took hold. After studying for awhile at Walla Walla Community College, he transferred to Seattle's Art Institute, where he received a degree in audio/video marketing, working for a while at Banner Bank as a network security administrator and IT specialist. It wasn't until he was old enough to attend WWCC's Center of Enology and Viticulture, that he found a school "that really seemed focused on the success of their students." he said. He graduated from the program in 2015 but had already begun working at Blue Mountain Cider/Watermill Winery while still in school.
While a student at WWCC, he was happy to learn that a few of his wines did very well at the national competitions the program entered them into. "You never really know which wine of yours is being entered into a competition, so you only learn after the fact, how it did."
He was thrilled to learn that his 2013 and 2014 viognier white wine won not only a gold medal, but a double gold, as well "which for a white wine is fairly difficult."
His collective group of three won medals for their 2013 merlot, and was also awarded the best Washington wine at the TEXSOM competition.
But now his focus is squarely on developing the flavor profiles of three different meads. A mead is a honey-based wine, and Collins brings his love of traditional methods, and his appreciation for the delicate flavor profiles of different honey to the process.
All three varieties begin with the classical base of honey, water and yeast. The first flavor profile is a traditional one, and has a "wildflower aspect, with your alfalfa, your buckwheat and a little bit of your flower coming through, not much of a headline - but after awhile, an overall powderkeg of the flower comes through, with herbal smells, and a hint of springtime flowers coming through." Collins explained.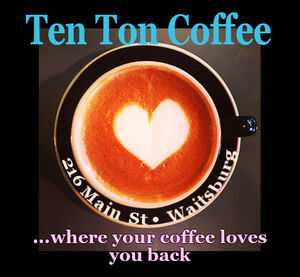 The next variety is an herbal one, The Metheglin Herbal, featuring tea-soaked lavender from Blue Mountain Lavender Farm outside of Walla Walla. He says this one "won't have as much of an oak profile to it, to show off the flowers in bloom."
The last variety is the Melomel Fruit, featuring a 50/50 blend of orange blossom honey from Florida, as well as Oregon blackberry honey, "to bring up those fruit flavors, and show off a little."
Collins described the terroir of honey, noting that once a box of bees has been set down, they have a three to five mile range from which to seek their pollen. He intends to piggyback off the local wine scene, which is definitely driven by terroir, in the case of grapes, based upon the flavor profile that the soil lends to their flavor. He is excited to experiment with the 19 different honeys his beekeeper produces, noting that one of his last batches for the season was based on a pumpkin flower based honey, giving it a broader, more herbal flavor.
"I have a lot of room to expand my flavors," he said.
He will begin renting space at Blue Market Station in February, but is already working on an introductory brew with Dave Harvey at Redband Cellars out of Pasco. Collins hopes to open for business in February, hewing to the winery season, with a soft-opening for industry folks for the Spring Crush in April.
His wife Kimberly Collins, who is a banker at Banner Bank, will also be a part of the Meadery, providing support on the business end. They have been together since they were students at Wa-Hi.