No toys for Christmas? No problem
With Christmas right around the corner, many parents of young kids are asking for toy-free gifts. If that has you stumped, here are some of my favorite toddler-approved gifts ideas!
Courtesy photo
The holiday season is here, ready or not! If you have a toddler or young child in your life, you've probably heard something along the lines of "toy-free Christmas" from the parents. I have a two year old, and Christmas gifts were brought up at Thanksgiving last week, and once I stated that we won't be doing any toys for gifts, I realized I had no idea what to suggest besides clothes! In the chaos of Black Friday shopping, I discovered some great toy-free Christmas gift ideas for toddlers.
My top pick is a bit unconventional: Subscriptions. My daughter, Gracie, already gets a Highlights magazine subscription, but I'm wishing I had waited and started it for Christmas. The magazine has age groups that range from 0-12, so they're a great idea if you're gifting to more than one child. They have great stories, hidden pictures, cooking projects, and more, and my kiddo absolutely loves going out and getting her mail when the time comes, every other month. Highlights has a deal currently going that gets you two subscriptions for $29.90, and those subscriptions kick off with a gift (Gracie received a sticker book before her magazine), so you'll have something to put under the tree. Zoobooks and the Ranger Rick magazines are other subscriptions I highly recommend, but there are all sorts of toddler-appropriate magazines out there.
Another great subscription I found was the Learning Crates box. This box, like Highlights, has age categories, and the box arrives monthly, loaded with things like pop-up books, flash cards, buildable cars, stickers, and more! The box is focused around early education and tip toes in to science and engineering. The reading material I saw was brightly colored and they just looked fun and inviting. They're a subscription service, and they start at $26.99/month. You really can't go wrong with a monthly book box.
Another great idea focuses on imaginative play. The Little Bookish Wardrobe, is a monthly subscription box that includes a couple of coordinating books and an outfit and props so that the child can act out the stories. This crate is geared toward children ages 3-7, and range in at roughly $30/month. What a fun way to tap into the imagination and learn some language while they are at it! Dress up clothes are always a fun idea, but I love that this crate pairs books and outfits together.
My daughter is getting to the age where arts and crafts are huge (I currently have a huge chalk table in my living room and massive stack of coloring books), and I was blown away by the Walla Walla Hobby Lobby's toddler-appropriate arts and crafts selection. I walked out with an easel and a build-and-color playhouse, and they were both 40% off. Art has been proven to be a huge help when kids are developing their fine motor skills, so I'm an advocate for color crayons and a package of construction paper, and for letting kids explore their creative side. Gifts that kids can create something with are just as fun as toys, but the impact lasts much longer. The store had a couple aisle's worth of crafts and art supplies for kids, and if you happen to hit the store on a non-sale day, Hobby Lobby does have online coupons that are super easy to access. Art supplies are a relatively affordable option: I walked out of Hobby Lobby with three bags full of all sorts of things (easel, paints, and playhouse included) for less than $60.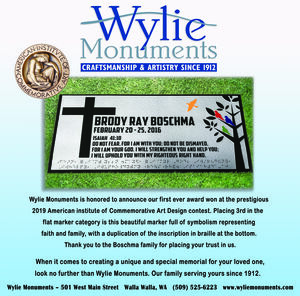 Book and Game, located downtown Walla Walla, is a local company that also has a great selection of art supplies, as well as some great science kits! Kids are never too young to start exploring science, and starting early encourages enquiry and develops critical thinking skills. Besides that, do you remember how excited you were the first time you dropped some Mentos into a Coke bottle? Imagine being a three year old and getting to turn an apple into a volcano. Science kits are a great way to give an exciting gift, and make a difference, and they are something you can make from scratch to tailor to each kid. Fat Brain, a company I found online, had some pretty neat kits for toddlers and preschoolers, as well.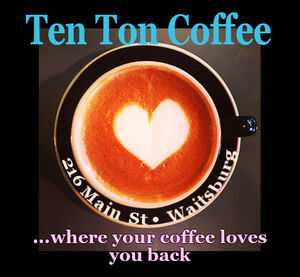 If the kiddo in question has a trip coming up, or you know the family will be traveling, making up a travel kit is both practical and fun. Gracie received a pair of Minnie Mouse headphones awhile back, and she loved getting to wear them on one of our trips. Little snacks or snack containers, headphones, coloring books, small games, and things to keep them busy while in the car or on the plane are appreciated by parents.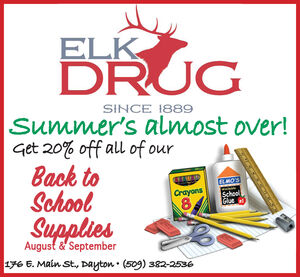 Christmas gifts don't necessarily have to be used immediately. Looking ahead to the summer, things like a pool pass complete with a swimsuit and swim lessons, or a museum pass tucked in a backpack filled with outdoorsy things, would be very welcome in our house, and I think it's safe to say they would be in most toddlers' houses. Classes, lessons, and passes are a great way to keep the kids busy when the excitement of Christmas wears off. Toddler gifts don't necessarily have to be expensive; the experience is the important part. Filling their minds with knowledge and ideas is priceless.
Musical instruments are another great gift idea. If the parents cringe (I know I wanted to when Gracie was gifted her first xylophone), remind them that music is nothing but beneficial. Being exposed to music in early childhood has been shown to improve fine motor skills and coordination, language skills, focus and memory, and boost self esteem and self confidence, amongst a heap of other benefits. Instruments tend to have the same effect as toys when they are opened, but the xylophone that Gracie got last Christmas still gets played with regularity; meanwhile I can't even remember what toys she got.
Things that encourage sensory play are also a great option. That chalk table sitting in my living room? My aunt found it at a yard sale (it used to be a train table), repainted it, and made one side a chalkboard and the flip side an alphabet board tailored to Gracie's favorite things: which made it even more special. The chalkboard has saved my sanity many times, and it's a great reset when Gracie needs a break. The alphabet side has been a fun way to teach letters, sounds, and words. We also have a water table that she plays with in the warmer months, and that has been one of Gracie's favorite playthings. You don't really realize the impact sensory play has on children until you watch them in the moment. If you plan on getting a sensory table, be sure to double check that the family has space. We have a bigger house, but we have had to rearrange to accommodate. The things we do for our kids!
Toy-free Christmas doesn't have to be dull, and there are other options out there besides clothes. Whether it be a science project, a good book, or an art project, the toddler in your life will love anything you give them. Happy holidays!