First Amendment protects freedom of information for all library patrons
DAYTON—A group of Columbia County residents is circulating a petition to dissolve the Dayton Rural Library District. Jessica Rufficorn posted a photo of the petition on Facebook in March. She and other community members who wish to dissolve the library district have posted their dissatisfaction with the library's collection, the Library Board of Trustees, and Library Director Todd Vandenbark on the Facebook pages, including Dayton Speak freely(sic).
The dissolution efforts follow the group's dispute over 11 books on gender identity, sexual identity, or anti-racism. There is a protocol the board of trustees and the director follow to address complaints over books in the collection.
After the board completed the review of the books, it decided to retain all of them. The specific placement of the books in the library was addressed, ensuring access to appropriate aged readers.
Unfortunately, Vandenbark has been the focal point of the group's anger over the books not being removed. He and the board have addressed the concerns in writing and public meetings. He has asked anyone concerned to come to the library and speak with him.
The following message from the director was included in the April CCRLD newsletter.
A truly great library contains something in it to offend everyone. ~ Jo Goodwin, librarian.
Recently, I've learned of questions that some community members have asked about the library's response to concerns about certain titles being available in our collection and I'd like to take a moment to respond to these and some related questions.
Does the library put books in the Little Free Libraries?
The Friends of the Dayton Memorial Library are the generous folks who put up and stock these gems. When books at the Columbia County Library are withdrawn, we turn them over to the Friends book sales and to put in the free libraries. So, you may see some books stamped, "Columbia County Rural Library District" in a little free library. But neither I nor my staff add items to these boxes.
Why are these books in the library?
As a Library Director, it is my responsibility to make sure our collection represents all residents of Columbia County, and not just people of a certain religious or socio-political group. For example, a recent Gallup survey found that a record 7.1% of U.S. adults identify as gay, lesbian, bisexual, transgender, or something other than heterosexual (LGBTQIA+), up from 5.6% in 2012. And one in five "Gen-Z" adults (people born between 1997-2003) also identify as LGBTQIA+. Our collection lacked fiction and non-fiction titles for these groups so some were added in time for "Pride Month" in 2022.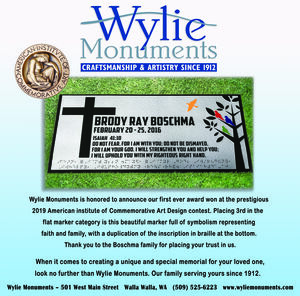 Suicide is the second leading cause of death among young people ages 10-24. LGBTQIA+ youth are four times more likely to attempt suicide than their peers. More than 1.8 million LGBTQIA+ youth ages 13-24 are estimated to seriously consider suicide each year in the US and at least one youth attempts suicide every 45 seconds. (The Trevor Project) And making such materials available also serves as resources for parents, friends, and other loved ones who want to understand what being LGBTQIA+ is about. If having these titles in the library may prevent someone from taking their own life, then your library will make them available.
Why not just put controversial books behind the desk or in another part of the library as a compromise?
The First Amendment to the US Constitution guarantees that each patron has the right to find the information they choose. Libraries have a responsibility to provide information for a wide variety of users, also known as intellectual freedom. Intellectual freedom is "the right of every individual to both seek and receive information from all points of view without restriction. It provides for free access to all expressions of ideas through which any and all sides of a question, cause, or movement may be explored." (Dr. Tamara Meredith, "Intellectual Freedom: Key Concepts for Training and Policy Development." Presentation at the CCRLD Board Meeting, Feb. 28, 2023) Shelving items in a way that restricts access to them is a direct violation of a patron's First Amendment rights and is a form of censorship. A parent or guardian has the right and responsibility to decide what materials are acceptable for their own family. But no one has the right to make rules restricting what other people use, or to make decisions for other families.
For example, let's say that one patron's favorite movie is "American Sniper," the story of Navy S.E.A.L. sniper Chris Kyle's pinpoint accuracy that saves countless lives on the battlefield. But another library patron comes to the front desk and claims that as a Christian, he believes in the Commandment "Thou shalt not kill." This Christian patron goes on to demand that "American Sniper" be removed from the library because it glorifies killing and war. To remove the video from the collection, or place it behind the desk, denies the first patron's right to find the information they want. So, the video will be kept in the collection.

Your Columbia County Library seeks to offer the widest array of materials possible so that any patron who walks in the door can find materials that reflect who they are, their point of view, and the kinds of information they are seeking, every single day.