LEGAL NOTICES
IN THE SUPERIOR COURT OF THE STATE OF WASHINGTON
IN AND FOR THE COUNTY OF WALLA WALLA
NO: 20-4-00227-36
PROBATE NOTICE TO CREDITORS
RCW 11.40.030
In re the Estate of:
ARLENE M. DIRKS f/k/a ARLENE M. HENDRICKSON,
Deceased.
The personal representative named below has been appointed as personal representative of this estate. Any person having a claim against the decedent must, before the time the claim would be barred by any otherwise applicable statute of limitations, present the claim in the manner as provided in RCW 11.40.070 by serving on or mailing to the personal representative or the personal representative's attorney at the address stated below a copy of the claim and filing the original of the claim with the Court in which the probate proceedings were commenced. The claim must be presented within the later of: (1) thirty days after the personal representative served or mailed the notice to the creditor as provided under RCW 11.40.020(1)(c); or (2) four months after the date of first publication of the notice. If the claim is not presented within this time frame, the claim is forever barred, except as otherwise provided in RCW 11.40.051 and RCW 11.40.060. This bar is effective as to claims against both the decedent's probate and nonprobate assets.
DATE OF FIRST PUBLICATION: December 3, 2020.
_________
Wanda A. Singer
Personal Representative
Attorney for Personal Representative:
Jeremy Hyndman, WSBA #44320
Basalt Legal PLLC
6½ N. Second Avenue, Suite 200
Walla Walla, WA 99362
509-529-0630
The Times
December 3, 10, 17, 2020
12-3-a
_____
Notice of public meetings 2021
Columbia Walla Walla Fire District #2 hereby gives notice that the Columbia Walla Walla Fire District #2 Board of Commissioners will meet on the second Wednesday of every month at 7:00 PM at the Main Fire Station, located at 234 Main Street, Waitsburg, Washington, 99361. Without a formal agenda and/or a quorum, the fire commission may cancel any meeting until the following scheduled meeting. For more information, please call the Columbia Walla Walla Fire Station at (509) 337-8351.
The Times
December 10, 17, 2020
12-10-a
_____
SMALL WORKS ROSTER
In accordance with RCW 39.04.155, by order of the Board of Commissioners Columbia-Walla Walla Fire District #2, PO Box 925, Waitsburg, WA 99361, the fire district is establishing their 2021 Small Works Roster of qualified contractors wishing to be considered for performing work on Public Works Projects. Interested contactors may email the District at chief@cwwfd2.org or mail their Statement of Qualifications to the above address.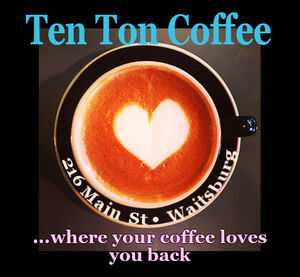 the Times
December 10, 17, 2020
12-10-b
_____
NOTICE OF WALLA WALLA COUNTY
BOARD OF COUNTY COMMISSIONERS (BOCC)
PUBLIC HEARING (VIRTUAL)
Notice is hereby given that the Board of County Commissioners will hold a virtual public hearing at 11:00 AM (or as close thereto as possible) on Monday, December 28, 2020, via Cisco WebEx to receive public testimony and consider the following amendment proposal.
ZCA20-002 – Electronic Changing Message Center Sign Code Amendments. Amend Walla Walla County Code (WWCC) Chapter 17-28, Development Standards - Signs, and WWCC Chapter 17.08, Definitions. The proposed code amendments would add a definition for 'Electronic Changing Message Center Sign' to Chapter 17.08 and amend Chapter 17.25 to increase height limits for signs in some zones and add a section with standards for these types of signs to be allowed in some zoning districts, primarily for public uses.
The Planning Commission, following a public hearing on December 14, recommended approval of the proposed amendments. The process for review and recommendation of the final docket is described in Walla Walla County Code (WWCC) Section 14.15.070 which outlines the criteria for consideration.

Remote public participation and testimony will be allowed via Cisco Webex and telephone. Limited participation and testimony at a remote location is available for those who are unable to testify by Cisco Webex or telephone by contacting the Clerk of the Board at 509-524-2505 in advance of the hearing.
Written comments regarding the above applications may be submitted prior to and at the hearing on December 28, 2020 for BOCC consideration. This is the final opportunity to comment; written comments cannot be accepted after the public hearing is closed on December 28.
Written testimony, which will be made part of the record, may be sent by regular mail to:
Walla Walla County Commissioners
P.O. Box 1506
Walla Walla, WA 99362
Public Comments sent by email to the Community Development Department will be provided to the BOCC: send email to commdev@co.walla-walla.wa.us.
PUBLIC HEARING INFORMATION
Monday December 28, 2020, at 11:00 AM (or as close thereto as possible)
Location: Due to the Governor's COVID-19 this hearing will be held virtually.
Cisco Webex Meeting Link: https://wwco.webex.com/wwco/j.p?MTID=m6ef6c0710e4eb57be4e10ce0cc827a38
Call in 1-408-418-9388 | Access code: 146 784 0290
A staff report will be available approximately one week prior to the hearing.
FOR MORE INFORMATION: For more information regarding this meeting, please contact Lauren Prentice, Director, at 509-524-2620 or commdev@co.walla-walla.wa.us.
Walla Walla County complies with ADA; reasonable accommodation provided with 3-days notice.
The Times
December 17, 2020
12-17-a